Important Updates Regarding Emergency Stay-At-Home Order
At Parkdale Food Centre, we are commited that (y)our Neighbours, staff and volunteers are safe.
With the provincial emergency stay at home order in place, we have made the difficult decision to pause all in-person programs, until further notice.
Upcoming programs that will be affected will be:
Simon & Friends
Community Meals at Hintonburg Community Centre
 Fresh Food Market 
Wednesday Hintonburg Community Centre 
This is effective as of today (April 8th, 2021).
To keep our Neighbours safe, we will continue to accept donations from our good food list, toiletries and egg cartons. We encourage donations to be dropped off Monday to Thursday between 9AM and 4PM.
Please drop off in our donation bin outside and ring our doorbell to let us know you have dropped off items.
Currently Not Accepting: used clothing, kitchen equipment, or used open products or items past their best before date.
Important Updates Regarding Vaccinations In Ottawa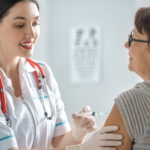 As part of the Phase Two plan, Ottawa residents age 60 and over can begin booking appointments to receive the COVID-19 vaccine at community clinics as of April 7th, 2021.
Visit Ontario.ca/bookvaccine to access the booking system or call the provincial vaccine booking line at 1-833-943-3900 between 8AM and 8PM.
In addition, residents in Ottawa aged 55 and above are also eligible for COVID-19 Vaccines at 34 Pharmacies in Ottawa.
Locations include:
Shoppers Drug Mart at 410 Richmond Road
Shoppers Drug Mart at 322 Rideau St
Register for your Covid-19 vaccine if you meet the requirement using the link below :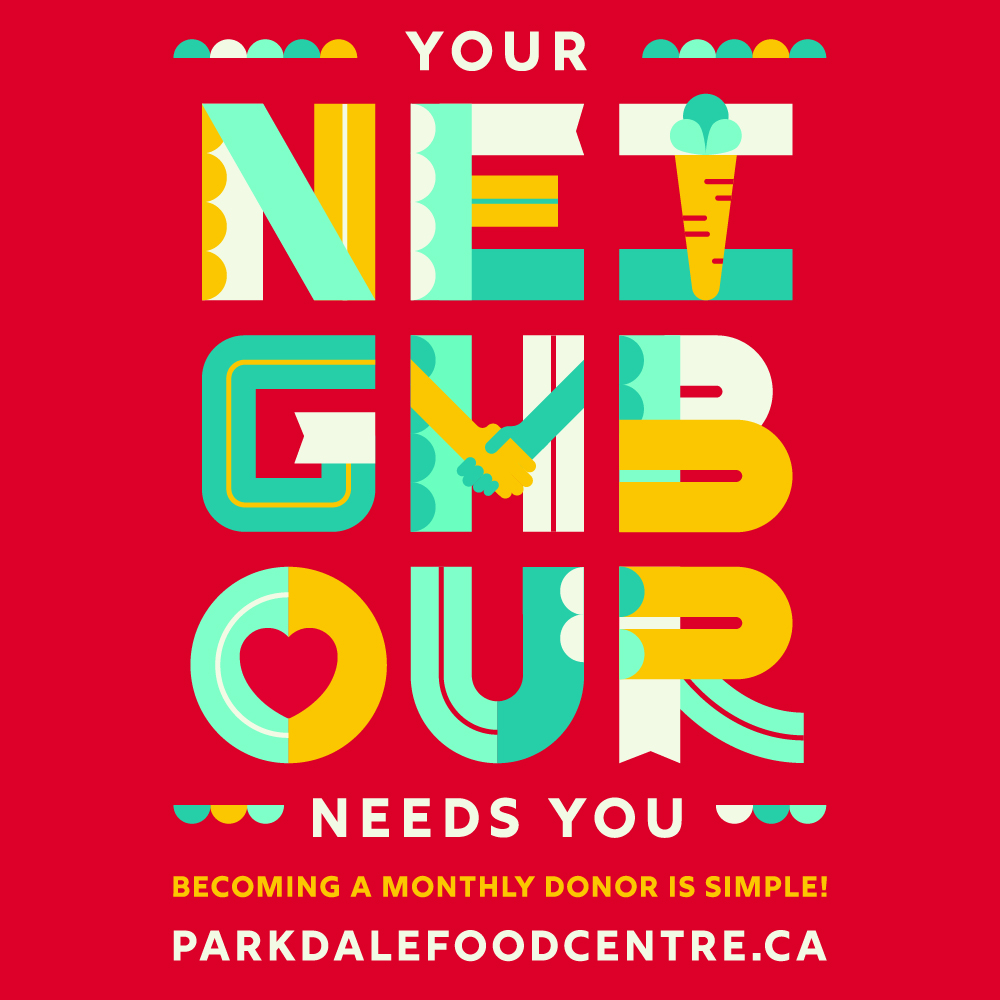 Vision: At the Parkdale Food Centre, we believe in an Ottawa where everyone has the means and opportunity to live a healthy, connected, and fulfilling life.
Mission: To build healthier, more connected neighbours and neighbourhoods through good food, innovative community partnerships, and by challenging inequalities in order to create lasting impacts.
Values:
Nutritious, wholesome food is a basic human right, and is fundamental to building positive physical, mental, and emotional health.
Everyone, regardless of their economic means, age, gender, abilities, or ethnicity, deserves to be treated with dignity and respect.
A physically and emotionally safe environment is key to building strong communities.
Positive social change happens one person at a time.
Partnerships create strong communities.
It is our responsibility to challenge inequalities and raise awareness.
Creativity and innovation are to be encouraged and embraced.
Engaged staff and volunteers are vital to our success
Being a leader, and encouraging leadership in others, will create momentum and growth.
We are a registered not-for profit charity staffed by a small team of dedicated staff who are supported by a large base of energetic volunteers and a network of community partners who share our vision of building healthier, more connected communities through good food and friendship.
Board
The Board of Directors of the Parkdale Food Centre is composed entirely of volunteers.
Learn more about our Board.
Supporters
The Parkdale Food Centre is very grateful to the many organizations and individuals who support us with food donations and financial contributions.